SO WHAT EXACTLY IS A GIALLO?
Simply put, "giallo" is the metronymic name given to an entire swath of Italian mystery thriller films made en masse throughout the 1960s and 1970s. Though the giallo has never really gone away, the bulk of all gialli were made during those decades, totaling approximately 200 films. In comparison, from the 1980s to the present day, less than 75 gialli have been produced.
BUT WHAT DOES "GIALLO" ACTUALLY MEAN?
The term "giallo" originated back in 1929 when a publishing house in Milan called Arnoldo Mondadori Editore released a collection of mystery thriller short stories titled I gialli Mondadori. The decision to brand their mystery releases with yellow covers was chosen as a way to make the products instantly recognizable among the dozens of other publications often sold in train stations and book shops. The success of Mondadori's imprint led to other publishers jumping into the ring, publishing Italian translations of everyone from Agatha Christie to Raymond Chandler. They all kept the Mondadori-styled branding, releasing their books into the wild with yellow covers. And that is where the term "giallo" comes from. It's the Italian word for "yellow".
Unfortunately, as fascism rose in Italy during the 30s and 40s, gialli fell into disrepute with the Ministry of Popular Culture all but banning the publication of mystery thrillers. They were thought to be corrupting influences or dangerous distractions. So for a good long while, the giallo disappeared from shelves. It wasn't until 1946 that Mondadori began publishing their collections again, this time bolstered by a new breed of Italian mystery writers.
A GIALLO FILM IS JUST A CINEMATIC TRANSLATION OF GIALLO NOVELS?
Kind of. Or not really. Defining what makes a giallo film a "giallo film" is difficult. There was a relatively short time between the beginning of the giallo publishing craze and their descent into the purgatory of fascistic government censorship. The Italian film industry simply didn't have enough time to get the ball rolling on translating gialli from the printed page to the silver screen. Mario Camerini's 1934 film GIALLO, an early Italian sound film, is (to my knowledge anyway) the first attempt at making that transition. It never really escapes the "white telephone" craze that was popular in Italy at that time ("white telephone" films were light comedies or light melodramas usually set in upper-class settings), but the inspiration of the giallo thrillers shines through. Think of a less sinister, less artistic version of Hitchcock's SUSPICION.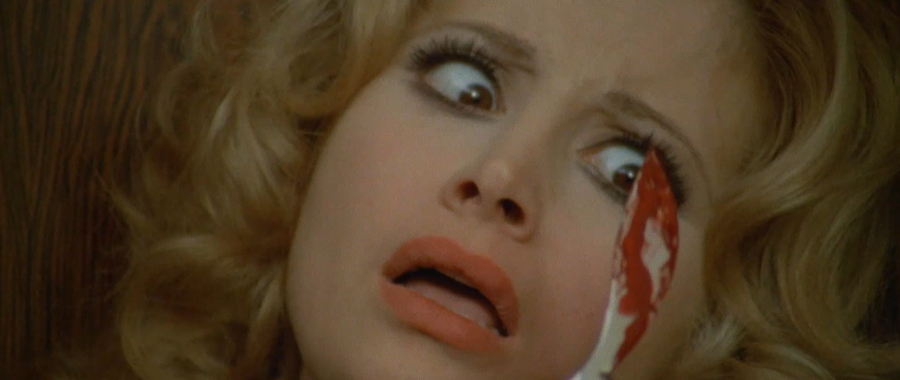 Throughout the fascist era, a couple of giallo-esque films were released, most notably Luchino Visconti's OSSESSIONE, a loose adaptation of James M. Cain's novel The Postman Always Rings Twice and widely considered the first Italian neorealist film. But really, the era of actual giallo films would have to wait until the 1960s, and unfortunately, many gialli released during that time feel like relics. They were referencing conventions and tropes from novels written shortly after the turn of the century. But this was 1960, not 1920, and it would take quite some time for the giallo film to catch up to modern sensibilities.
SO GIALLO IS A LITERARY GENRE AND NOT A FILM GENRE. WERE ALL OF THESE EARLY GIALLI ADAPTATIONS OF OLD NOVELS?
No. Relatively few gialli are directly based on novels, but they all pay homage in one way or another to classic mystery thriller tropes. The use of red herrings, unreliable narrators, detection, and deduction… They're all present in most of the gialli made during the 60s and 70s. However, how strictly they adhere to these narrative devices varies on a film-to-film basis. And that's because the giallo isn't a genre or sub-genre in the strictest sense of the term. Many writers choose to use the term "filone" in discussions of the giallo film and for good reason.
The most common and useful way of explaining a filone is to think of it as a stream that branches off from a larger body of water. That stream will wind in varying directions, at times crossing into other streams before branching off again on its own. Some place down the line, that stream might split off again, forming smaller streamlets, some traveling great distances, others short-lived. But no matter how divergent the paths or how complicated the flow of water can be, the source of that stream will always be traced back to a primary source.
In this respect, to speak of a filone is to speak of a kind of film "in the tradition of" mystery thriller novels. Unlike the designation "sub-genre" which is rigid and fixed, a filone is a living, evolving kind of film. If we were to visualize the entire history of the Italian giallo film, it would not be a straight line. It would look very much like a typical Darwinian tree of life representation, with branches sprouting in many directions but sharing a common source.
SO THE GIALLO WAS CONSTANTLY IN FLUX?
At times the giallo would cross-pollinate with other popular forms of Italian genre cinema like the Nazisploitation film, the Eurospy thrillers, or the hard-nosed police action films collectively known as Poliziotteschi. Often these films were co-productions, usually with Spanish or German film companies. The latter helped produce several films which crossed the DNA of the giallo with the DNA of the krimi, a collection of Edgar Wallace adaptations almost entirely produced by the famous Rialto Films in Germany during the 1960s. That co-production endeavor resulted in four films (DOUBLE FACE, THE BLOODSTAINED BUTTERFLY, SEVEN BLOODSTAINED ORCHIDS, and WHAT HAVE YOU DONE WITH SOLANGE?) that are as interesting as any in the entirety of the filone, krimi films in origin but giallo films in execution. Similarly, you can find gialli where the lead character is a cop, like Paolo Cavara's THE BLACK BELLY OF THE TARANTULA, a Poliziotteschi in a giallo's skin.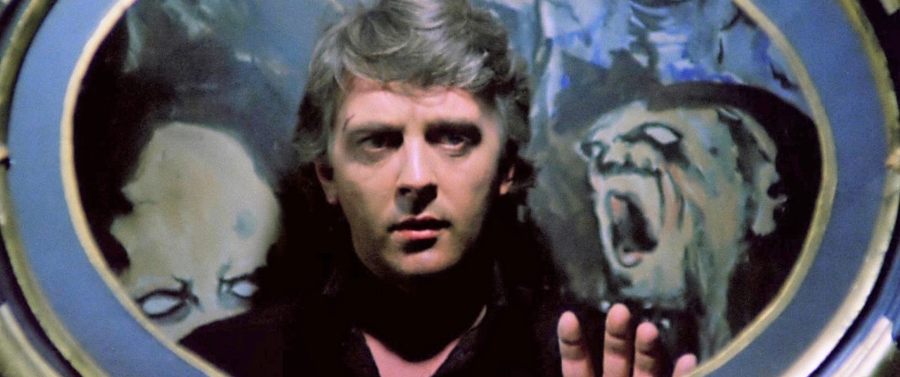 The giallo was never uniform in design, even if it finally settled during the 1980s in the land of typical slasher films. The first two decades of gialli are populated with films ranging from conspiracy thrillers, psycho-sexual thrillers, tales of blackmail or madness, body count films, and art films. The giallo could be whatever it needed to be. And this just begs the question:
HOW DO YOU KNOW WHAT IS A GIALLO FILM AND WHAT ISN'T?
And this is where the real problems begin. Given how wide open to interpretation gialli are and how little constraints were put on the productions at the time, you might think casting as wide of a net as possible would be a good idea. Unfortunately, you would end up dragging in films that are merely superficially related to the giallo (like Antonioni's BLOW-UP or Dario Argento's SUSPIRIA). Cast too small of a net and you'll miss the films that used the giallo conventions in ways that approach abstraction (like Guilio Questi's DEATH LAID AN EGG or Sergio Martino's ALL THE COLORS OF THE DARK). It seems the best way to determine what is or is not a giallo is to remember what the foundational roots of the giallo are: the mystery thriller.
Most people assume that all gialli are murder mysteries and to be fair, most of them are. But there do exist more than a few gialli that eschew the typical murder mystery narratives for more intimate, though no less interesting, tales of deception, blackmail, and torment. These films would include Romolo Guerrieri's THE SWEET BODY OF DEBORAH and Luciano Ercoli's THE FORBIDDEN PHOTOS OF A LADY ABOVE SUSPICION. Neither film fits the murder mystery narrative, but both utilize common tropes and themes often found in classical mystery writing. Both qualify even if both films are the exception rather than the rule.
SO ARE GIALLO FILMS FORMULAIC LIKE SLASHER FILMS? DO THEY ALL TELL THE SAME BASIC STORY?
During the 1960s, there wasn't a giallo formula. The first modern giallo films were made by Mario Bava in the early 60s but the narrative devices and visuals Bava used in those films would not become codified until Dario Argento arrived on the scene in 1970. Before Argento created THE BIRD WITH THE CRYSTAL PLUMAGE and solidified all of Bava's bits and pieces into some kind of industry standard, the giallo was a goddamn free for all.
* CLICK HERE to read all about Mario Bava's foundational work in the giallo.
But even after Argento's debut kickstarted the giallo film, other narrative strands emerged that took inspiration from films like Ernesto Gastaldi's LIBIDO and the aforementioned THE SWEET BODY OF DEBORAH. It became apparent that there was not just one giallo formula but two, with variations of both running wild as the 1970s rolled on. The Amateur Detective narrative would prove the most popular. These stories mostly centered around a young man or woman (usually a foreigner) who witnesses a murder or an assault. The protagonist must then figure out the killer's identity before becoming a victim. This simple narrative formula has nearly two dozen variations alone.
The second most popular narrative, the Poisoned Past narrative, is no less malleable with nearly a dozen variations. The Poisoned Past narrative is usually more of a psycho-sexual affair than your average Amateur Detective narrative, focusing on a protagonist, usually female, who is harassed, threatened, manipulated, or abused by someone within her social circle or past. These kinds of gialli tend to vary more wildly than the Amateur Detective sort, spilling over into everything from skin flicks to witchcraft-tinged pseudo-horror gialli.
WHERE SHOULD I START?
That's a difficult question to answer. I often see articles and videos purporting to list out the "must-see" giallo titles. If you're a casual viewer, those articles and videos might prove helpful. While I would always recommend starting at the beginning and working your way forward, I freely admit that many of the earliest gialli feel positively alien in comparison to everything that came after. There's very little in common between films like 24 HOURS OF TERROR and DARK PURPOSE and later gialli like EYEBALL and TORSO.
The giallo evolved over the years. Environmental pressures affect the evolution of a species, no different than how cultural and political pressures affected the giallo film. Individual films caused seismic shifts within the filone, forcing mutation and adaptation to occur at an exponential rate. Trying to find the perfect starting point feels almost pointless. It's best to just jump right in.
Hopefully, this list can help you find your way.
A MASSIVE LIST OF GIALLO FILMS
All films are listed by title / alternate title(s) / director / release date (abbreviated as RD) (month/day/year) of Italian release.
* Note about release dates: Some films have release dates missing. This is largely due to the practice of films opening regionally instead of nationally. As a result, dates are all over the place. I'm still looking into getting the first release dates for all titles missing them. However, don't expect accurate dates once we get into the 80s and 90s as many of the titles missing release dates were direct-to-video releases.
- 1963 -
THE GIRL WHO KNEW TOO MUCH (LE REGAZZA CHE SAPEVA TROPPO; THE EVIL EYE) Dir: Mario Bava, RD: 2/10/63 REVIEWED HERE
- 1964 -
BLOOD AND BLACK LACE (SEI DONNA PER L'ASSASSINO; SIX WOMEN FOR THE MURDERER) Dir: Mario Bava, RD: 3/14/64 REVIEWED HERE
DARK PURPOSE (L'INTRIGO) Dir: Vittorio Sala, RD: 4/3/64 REVIEWED HERE
24 HOURS OF TERROR (24 ORE DI TERRORE) Dir: Gastone Grandi, RD: 4/23/64 REVIEWED HERE
A GAME OF CRIME (CRIMINE A DUE) Dir: Romano Ferrara, RD: 9/27/64 REVIEWED HERE
DEATH ON THE FOURPOSTER (DELITTO ALLO SPECCHIO; SEXY PARTY) Dir: Jean Josipovici, Ambrogio Molteni, RD: specific date unknown REVIEWED HERE
- 1965 -
ASSASSINATION IN ROME (IL SEGRETO DEL VESTITO ROSSO) Dir: Silvio Amadio, RD: 6/7/65 REVIEWED HERE
LADY OF THE LAKE (THE POSSESSED; LA DONNA DEL LAGO) Dir: Luigi Bazzoni, Franco Rossellini, RD: 8/10/65 REVIEWED HERE
THE MONSTER OF VENICE (IL MOSTRO DI VENEZIA; THE ENBALMER) Dir: Dino Tavella, RD: 11/8/65 REVIEWED HERE
NIGHT OF VIOLENCE (LA NOTTI DELLA VIOLENZA) Dir: Roberto Mauri, RD: 12/29/65 REVIEWED HERE
LIBIDO Dir: Ernesto Gastaldi, Vittorio Salerno, RD: specific date unknown REVIEWED HERE
- 1966 -
THE MURDER CLINIC (LA LAMA NEL CORPO; KNIFE IN THE BACK) Dir: Elio Scardamaglia, RD: 3/7/66 REVIEWED HERE
THE THIRD EYE (IL TERZO OCCHIO) Dir: Mino Guerrini, RD: 6/11/66 REVIEWED HERE
A… COME ASSASSINO Dir: Angelo Dorigo, RD: 7/8/66 REVIEWED HERE
- 1967 -
DATE FOR A MURDERER (OMICIDIO PER APPUNTAMENTO) Dir: Mino Guerrini, RD: 6/23/67 REVIEWED HERE
DEADLY SWEET (COL CUORE IN GOLA; I AM WHAT I AM) Dir: Tinto Brass, RD: 11/16/67
- 1968 -
DEATH LAID AN EGG (LA MORTE HA FATTO L'UOVO) Dir: Giulio Questi, RD: 1/9/68 REVIEWED HERE
NAKED YOU DIE (NUDA… SI MUORE; SCHOOL GIRL KILLER) Dir: Antonio Margheriti, RD: 2/20/68
THE SWEET BODY OF DEBORAH (IL DOLCE CORPO DI DEBORAH) Dir: Romolo Guerrieri, RD: 3/20/68
KILLER WITHOUT A FACE (ASSASSINO SENZA VOLTO) Dir: Angelo Dorigo, RD: 7/20/68
A HYENA IN THE SAFE (UNA IENA IN CASSAFORTE; HYBRID) Dir: Cesare Canevari, RD: 7/26/68
A BLACK VEIL FOR LISA (LA MORTE NON HE SESSO) Dir: Massimo Dallamano, RD: 8/11/68
A COMPLICATED GIRL (UNA RAGAZZA PIUTTOSTO COMPLICATE) Dir: Damiano Damiani, RD: specific date unknown
DEADLY INHERITANCE (L'ASSASSINO HA LE MANE PULITE) Dir: Vittorio Sindoni, RD: specific date unknow
RUN, PSYCHO, RUN (PIU TARDI CLAIRE, PIU TARDE…) Dir: Brunello Rondi, RD: specific date unknown
- 1969 -
ORGASMO (PARANOIA) Dir: Umberto Lenzi, RD: 2/7/69 REVIEWED HERE
SHADOW OF DEATH (VIAJE AL VACIO; INVISIBLE ASSASSIN; MACABRE) Dir: Javier Seto, RD: 6/6/69
SATAN'S DOLL (LA BAMBOLA DI SATANA) Dir: Ferruccio Casapinti, RD: 6/12/69
DOUBLE FACE (A DOPPIA FACCIA) Dir: Riccardo Freda, RD: 7/26/69
THE INSATIABLES (FEMININE INSAZIABILI) Dir: Alberto De Martino, RD: 8/14/69
PERVERSION STORY (UNA SULL'ATRA; ONE ON TOP OF THE OTHER) Dir: Lucio Fulci, RD: 8/15/69
TRUMPETS OF THE APOCALYPSE (LAS TROMPETAS DEL APOCALIPSIS) Dir: Juilo Buchs, RD: 8/22/69
YELLOW – LE CUGINE Dir: Gianofranco Baldanello, RD: 10/7/69
SO SWEET… SO PERVERSE (COSI DOLCE… COSI PERVERSA; KISS ME, KILL ME) Dir: Umberto Lenzi, RD: 10/31/69
UNKNOWN WOMAN (SENZA SAPERE NIENTE DI LEI) Dir: Luigi Comencini, RD: 11/18/69
DEATH KNOCKS TWICE (BLONDE KODER FUN DER MORDER; THE BLONDE CONNECTION) Dir: Harald Philipp, RD: 11/25/69
THE RAGE WITHIN (DELITTO AL CIRCOLO DEL TENNIS) Dir: Franco Rossetti, RD: 12/29/69
INTERRABANG Dir: Giuliano Biagetti, RD: 12/31/69
NAKED VIOLENCE (I RAGAZZA DEL MASSACRE) Dir: Fernando Di Leo, RD: specific date unknown
PSYCHOUT FOR MURDER (SALVARE LA FACCIA) Dir: Rossano Brazzi, RD: specific date unknown
- 1970 -
FIVE DOLLS FOR AN AUGUST MOON (CINQUE BAMBOLE PER LA LUNA D'AGOSTO) Dir: Mario Bava, RD: 2/14/70
THE BIRD WITH THE CRYSTAL PLUMAGE (L'UCCELLO DALE PIUME DI CRISTALLO; THE GALLERY MURDERS) Dir: Dario Argento, RD: 2/19/70
PARANOIA (A QUIET PLACE TO KILL) Dir: Umberto Lenzi, RD: 2/20/70
IN THE FOLDS OF THE FLESH (NELLE PIEGHE DELLA CARNE) Dir: Sergio Bergonzelli, RD: 5/2/70
HATCHET FOR THE HONEYMOON (IL ROSSO SEGNO FELLA FOLLIA) Dir: Mario Bava, RD: 6/2/70
YOUR SWEET BODY FOR KILLING (IL TUO DOLCE CORPO DA UCCIDERE) Dir: Alfonso Brescia, RD: 6/27/70 REVIEWED HERE
MAY MORNING IN OXFORD (DELITTO A OXFORD) Dir: Ugo Liberatore, RD: 8/3/70
DEATH OCCURRED LAST NIGHT (LA MORTE RISALE A JERI SERA) Dir: Duccio Tessari, RD: 9/5/70
THE WEEKEND MURDERS (CONCERTO PER PISTOL SOLISTA; STORY OF A CRIME) Dir: Michele Lupo, RD: 10/15/70
BALI (INCONTRO D'AMORE) Dir: Paolo Heusch, Ugo Liberatore, RD: 10/29/70
FORBIDDEN PHOTOS OF A LADY ABOVE SUSPICION (LE FOTO PROIBITE DI UNA SIGNORA PER BENE) Dir: Luciano Ercoli, RD: 11/19/70
KILL THE FATTED CALF (UCCIDERE IL VITELLO GRASSO E ARROSTITELO) Dir: Salvatore Samperi, RD: specific date unknown
NO WAY OUT (SENZA VIA D'USCITA) Dir: Piero Sciume, RD: specific date unknown
YOUR HANDS ON MY BODY (LE TUE MANI SUL MIO CORPO) Dir: Brunello Rondi, RD: specific date unknown
- 1971 -
THE STRANGE VICE OF MRS. WARDH (LO STRANO VIZIO DELLA SIGNORA WARDH; NEXT!) Dir: Sergio Martino, RD: 1/15/71
THE CAT O' NINE TAILS (IL GATTO A NOVE CODE) Dir: Dario Argento, RD: 2/11/71
A LIZARD IN A WOMAN'S SKIN (UNA LUCERTOLA CON LA PELLE DI DONNA; SCHIZOID) Dir: Lucio Fulci, RD: 2/17/71
COLD EYES OF FEAR (GLI OCCHI FREDDI DELLA PAURA) Dir: Enzo G. Castellari, RD: 4/6/71
THE MAN WITH THE ICY EYES (L'UOMO DAGLI OCCHI DI GHIACCIO) Dir: Alberto De Martino, RD: 4/10/71
SOMETHING IS CRAWLING IN THE DARK (QUALCOSA STRISCIA NEL BUIO) Dir: Mario Colucci, RD: 4/14/71
THE FOURTH VICTIM (LA ULTIMA SENORA ANDERSON; THE FOURTH MRS. ANDERSON) Dir: Eugenio Martin, RD: 4/15/71
THE GREAT SWINDLE (HISTORIA DE UNA TRAICION) Dir: Jose Antonio Nieves Conde, RD: 4/19/71
THE DESIGNATED VICTIM (LA VITTIMA DESIGNATE) Dir: Maurizio Lucidi, RD: 4/22/71
ASYLUM EROTICA (LA BESTIA UCCIDE A SANGUE FREDDO; SLAUGHTER HOTEL; THE BEAST KILLS IN COLD BLOOD) Dir: Fernando Di Leo, RD: 8/2/71
HUMAN COBRAS (L'UOMO PIU VELENOSO DEL COBRA) Dir: Bitto Albertini, RD: 8/5/71
THE BLACK BELLY OF THE TARANTULA (LA TARANTOLA DEL VENTRE NERO) Dir: Paolo Cavara, RD: 8/12/71
THE CASE OF THE SCORPION'S TAIL (LA CODA DELLO SCORPIONE) Dir: Sergio Martino, RD: 8/16/71
AN IDEAL PLACE TO KILL (UN POSTO IDEALE PER UCCIDERE; OASIS OF FEAR, DIRTY PICTURES) Dir: Umberto Lenzi, RD: 8/18/71
THE NIGHT EVELYN CAME OUT OF THE GRAVE (LA NOTE CHE EVELYN USCHI DALLA TOMBA) Dir: Emilio Miraglia, RD: 8/18/71
CROSS CURRENT (UN OMICIDIO PERFETTO A TERMINE DI LEGGE) Dir: Tonino Ricci, RD: 8/21/71 REVIEWED HERE
THE IGUANA WITH THE TONGUE OF FIRE (L'IGUANA DALL LINGUA DI FUCOC) Dir: Riccardo Freda, RD: 8/24/71 REVIEWED HERE
THE FIFTH CORD (GIORNATA NEAR PER L'ARIETE) Dir: Luigi Bazzoni, RD: 8/28/71
THE BLOODSTAINED BUTTERFLY (UNA FARFALLA CON LE ALI INSANGUINATA) Dir: Duccio Tessari, RD: 8/31/71
BAY OF BLOOD (ECOLOGIA DEL DELITTO; TWITCH OF THE DEATH NERVE) Dir: Mario Bava, RD: 9/8/71
WEB OF DECEPTION (IL SORRISO DEL RAGNO) Dir: Massimo Castellani, RD: 10/12/71
SHORT NIGHT OF THE GLASS DOLLS (MALASTRANA; PARALYZED) Dir: Aldo Lado, RD: 10/28/71
DEATH WALKS ON HIGH HEELS (LA MORTE CAMMINA CON I TACCHI ALTI) Dir: Luciano Ercoli, RD: 11/19/71
THE DEVIL HAS 7 FACES (IL DIAVOLO A SETTE FACE) Dir: Osvaldo Civirani, RD: 12/9/71
FOUR FLIES ON GREY VELVET (QUATTRO MOSCHE DI VELLUTO GRIGIO) Dir: Dario Argento, RD: 12/17/71
THE CONTROVERSY (LA CONTROFIGURA; THE DOUBLE) Dir: Romolo Guerrieri, RD: specific date unknown
SEVEN MURDERS FOR SCOTLAND YARD (JACK EL DESTRIPADOR DE LONDRES; JACK THE RIPPER) Dir: Jose Luis Madrid, RD: specific date unknown
IN THE EYE OF THE HURRICANE (EL OJO DEL HURACAN; CROSS CURRENT) Dir: Jose Maria Forque, RD: specific date unknown
THE RED HEADED CORPSE (LA ROSSA DALLA PELLE CHE SCOTTA) Dir: Renzo Russo, RD: specific date unknown
- 1972 -
AN OPEN TOMB… AN EMPTY COFFIN (LA CASA DE LAS MUERTAS VIVENTES) Dir: Alfonso Balcazar, RD: 1/7/72
MY DEAR KILLER (MIO CARA ASSASSINO) Dir: Tonino Valerii, RD: 2/3/72
SEVEN BLOOD STAINED ORCHIDS (SETTE ORCHIDEE MACCHIATE DI ROSSO; PUZZLE OF THE SILVER HALF MOONS) Dir: Umberto Lenzi, RD: 2/24/72
ALL THE COLORS OF THE DARK (TUTTI I COLORI DEL BUIO; THEY'RE COMING TO GET YOU; DAY OF THE MANIAC) Dir: Sergio Martino, RD: 2/28/72
TWO FACES OF FEAR (COARTADA EN DISCO ROJO) Dir: Tulio Demicheli, RD: 3/9/72
SMILE BEFORE DEATH (IL SORRISO DELLA IENA; SMILES OF GENA) Dir: Silvio Amadio, RD: 3/9/72
WHAT HAVE YOU DONE TO SOLANGE? (COSA AVETE FATTO A SOLANGE?) Dir: Massimo Dallamano, RD: 3/9/72
AMUCK (ALLA RICERCA DEL PIACERE) Dir: Silvio Amadio, RD: 3/21/72
EYE IN THE LABYRINTH (L'OCCHIO NEL LABIRINTO) Dir: Mario Caiano, RD: 3/24/72
WHO KILLED THE PROSECUTOR AND WHY? (TERZA IPOTESI SU UN CASO DI PERFETTA STRATEGIA CRIMINALE) Dir: Giuseppe Vari, RD: 4/15/72
THE NAKED GIRL KILLED IN THE PARK (RAGAZZA TUTTA NUDA ASSASSINATE NEL PARCO) Dir: Alfonso Brescia, RD: 5/30/72
THE FRENCH SEX MURDERS (LA CASA D'APPUNTAMENTO) Dir: Ferdinando Merighi, RD: 6/16/72
DELIRIUM (DELIRIO CALDO) Dir: Renato Polselli, RD: 7/5/72
A.A.A. MASSEUSE, GOOD LOOKING, OFFERS HER SERVICES (A.A.A. MASSAGGIATRICE BELLA PRESENTZA OFFRESI) Dir: Demofilo Fidani, RD: 7/28/72 REVIEWED HERE
THE CASE OF THE BLOODY IRIS (PERCHE QUELLE STRANE GOCCE DI SANGUE SUL CORPO DI JENNIFER?) Dir: Guiliano Carnimeo, RD: 8/4/72
YOUR VICE IS A LOCKED ROOM AND ONLY I HAVE THE KEY (IL TUO VIZIO E UNA STANZA CHIUSA E SOLO LO NE HO LA CHIAVE; EXCITE ME) Dir: Sergio Martino, RD: 8/4/72
MANIAC MANSION (LA MANSION DE LA NIEBLA) Dir: Francisco Lara Polop, Pedro Lazaga, RD: 8/5/72
SO SWEET, SO DEAD (RIVELAZIONI DI UN MANIAC SESSUALE AL CAPO DELLA SQUADRA MOBILE; PENETRATION) Dir: Roberto Bianchi Montero, RD: 8/11/72
THE RED QUEEN KILLS 7 TIMES (LA DAMA ROSSA UCCIDE SETTE VOLTE) Dir: Emilio Miraglia, RD: 8/18/72
KNIFE OF ICE (IL COLTELLO DI GHIACCHIO; SILENT HORROR) Dir: Umberto Lenzi, RD: 8/24/72
DON'T TORTURE A DUCKLING (NON SI SEVEZIA UN PAPERINO) Dir: Lucio Fulci, RD: 9/29/72 REVIEWED HERE
DEATH IN HAITI (AL TROPICI DEL CANCRO; TROPIC OF CANCER) Dir: Giampaolo Lomi, Edoardo Mulargia, RD: 9/30/72
SLAP THE MONSTER ON PAGE ONE (SBATTI IL MOSTRO IN PRIMA PAGINA) Dir: Marco Bellocchio, RD: 10/19/72
DEATH WALKS AT MIDNIGHT (LA MORTE ACCAREZZA A MEZZANOTTE) Dir: Luciano Ercoli, RD: 11/17/72
SPIRITS OF DEATH (UN BIANCO VESTITIO PER MARIALE; A WHITE DRESS FOR MARIBEL) Dir: Romano Scavolini, RD: 11/30/72
LOVE AND DEATH IN THE GARDEN OF THE GODS (AMORE E MORTE EL GIARDINO DEGLI DEI) Dir: Sauro Scavolini, RD: 12/4/72
THE DEAD ARE ALIVE (I DUE VOLTI DELLA ANCORA; THE ETRUSCAN KILLS AGAIN) Dir: Armando Crispino, RD: 12/31/72
HIGH VOLTAGE (ALTA TENSION, DOPPIA COPPIA CON REGINA) Dir: Julio Buchs, RD: specific date unknown
DEATH FALLS LIGHTLY (LA MORTE SCENDE LEGGERA) Dir: Leopoldo Savona, RD: specific date unknown
DEVIL IN THE BRAIN (IL DIAVOLO NEL CERVELLO) Dir: Sergio Sollima, RD: specific date unknown
LA GATTA EN COLORE (THE CAT IN HEAT) Dir: Nello Rossati, RD: specific date unknown
SIEGE OF TERROR (CERCO DE TERROR, CORRUPTION) Dir: Luis Marquina, RD: specific date unknown
THE CRIMES OF THE BLACK CAT (SETTE SCIALLI DI SETA GIALLA) Dir: Sergio Pastore, RD: specific date unknown
THE KILLER IS ON THE PHONE (L'ASSASSINO E AL TELEFONO) Dir: Alberto De Martino, RD: specific date unknown
WHO SAW HER DIE? (CHI L'HA VISTA MORIRE?; THE CHILD) Dir: Aldo Lado, RD: specific date unknown
- 1973 -
TORSO (I CORPI PRESENTANO TRACCE DI VIOLENZA CARNALE) Dir: Sergio Martino, RD: 1/4/73 REVIEWED HERE
DEATH CARRIES A CANE (PASSI DI DANZA SU UNA LAMA DI RASOIO) Dir: Maurizio Pradeaux, RD: 1/5/73
MY WIFE, A BODY FOR LOVE (MIA MOGLIE, UN CORPO PER L'AMORE) Dir: Mario Imperoli, RD: 1/26/73
TWO MASKS FOR ALEXA (FIERAS SIN JAULA) Dir: Riccardo Ghione, RD: 3/2/73
LOVE AND DEATH ON THE EDGE OF A RAZOR (GIORNI D'AMORE SUL FILO DI UNA LAMA) Dir: Juan Loga, RD: 3/11/73
SEVEN DEATHS IN A CAT'S EYE (LA MORTE NEGLI OCCHI DEL GATTO) Dir: Antonio Margheriti, RD: 4/12/73
THE CORRUPTION OF CHRIS MILLER (L'ALTRA CASA AI MARGINI DEL BOSCO) Dir: Juan Antonio Bardem, RD: 4/17/73
THE STUDENT CONNECTION(QUALCUNO L'HA VISTA UCCIDERE; WITNESS TO MURDER) Dir: Rafael Romero Marchent, RD: 6/23/73
DEATH SMILES ON A MURDERER (LA MORTE HA SORRISO ALL'ASSASSINO) Dir: Joe D'Amato, RD: 7/11/73
THE FLOWER WITH THE PETALS OF STEEL (IL FIORE DAI PETALI D'ACCAIO; FLOWER WITH THE DEADLY STING) Dir: Gianfranco Piccioli, RD: 11/13/73
AFRIKA Dir: Alberto Cavallone, RD: 12/15/73
THE GIRL IN ROOM 2A (LA CASA DELLA PAURA) Dir: William Rose, RD: 12/22/73
THE WOMAN, THE HOUR AND THE MOTIVE (L'ARAM, L'ORA, IL MOVENTE) Dir: Francesco Mazzei, RD: specific date unknown
*Also to be considered is Dario Argento's Door Into Darkness, a 1974 Italian television series which contained short form giallo episodes including The Neighbor, The Tram, Eyewitness, and The Doll
- 1974 -
SPASMO Dir: Umberto Lenzi, RD: 2/16/74
THE BODY (IL CORPO) Dir: Luigi Scattini, RD: 3/6/74
SEX OF THE WITCH (IL SESSO DELLA STREGA) Dir: Angelo Pannaccio, RD: 3/20/74
THE PERFUME OF THE LADY IN BLACK (IL PROFUMA DELLA SIGNORA IN NERO) Dir: Francesco Barilli, RD: 3/29/74
THE KILLER RESERVED NINE SEATS (L'ASSASSINO HA RISERVATO NOVE POLTRONE) Dir: Guiseppe Bennati, RD: 5/21/74 REVIEWED HERE
WHAT HAVE THEY DONE TO YOUR DAUGHTERS? (LA POLIZIA CHIEDE AUITO; THE POLICE NEED HELP) Dir: Massimo Dallamano, RD: 8/10/74
THE KILLER WORE GLOVES (LA MUERTE ILAMA A LAS DIEZ) Dir: Juan Bosch, RD: 8/25/74
RED LIGHT GIRLS (PROSTITUZIONE) Dir: Rino Di Silvestro, RD: 9/7/74
ORDERS SIGNED IN WHITE (ORDINE FIRMARO IN BIANCO) Dir: Gianni Manera, RD: 11/13/74
FIVE WOMEN FOR THE KILLER (5 DONNE PER L'ASSASSINO) Dir: Stelvio Massi, RD: 12/4/74
CLAP, YOU'RE DEAD (CIAK SI MUORE) Dir: Mario Moroni, RD: specific date unknown
DEATH WILL HAVE YOUR EYES (LA MOGLIE GIOVANE; SAVAGE CITY) Dir: Giovanni d'Eramo, RD: specific date unknown
COPYRIGHT CRIME (DELITTO D'AUTORE) Dir: Mario Sabatini, RD: specific date unknown
THE SILK WORM (IL BACO DE SETA) Dir: Mario Sequi, RD: specific date unknown
PUZZLE (L'UOMO SENZA MEMORIA) Dir: Duccio Tessari, RD: specific date unknown
THE KILLER WITH 1,000 EYES (LOS MIL OJOS DEL ASESINO) Dir: Juan Bosch, RD: specific date unknown
THE KILLERS ARE OUR GUESTS (GLI ASSASSIN SONO NOSTRIL OSPITI) Dir: Vincenzo Rigo, RD: specific date unknown
- 1975 -
AUTOPSY (MACCHIE SOLARI; THE VICTIM) Dir: Armando Crispino, RD: 1/18/75
EYEBALL (GATTI ROSSI IN UN LABIRINTO DI VETRO) Dir: Umberto Lenzi, RD: 1/24/75
FOOTPRINTS (FOOTPRINTS ON THE MOON; LA ORME; PRIMAL IMPULSE) Dir: Luigi Bazzoni, RD: 2/1/75
EVIL EYE (EROTICOFOLLIA) Dir: Mario Siciliano, RD: 2/6/75
DEEP RED (PROFONDO ROSSO; THE HATCHET MURDERS) Dir: Dario Argento, RD: 3/7/75
NIGHT TRAIN MURDERS (L'ULTIMO TRENO DELLA NOTE) Dir: Aldo Lado, RD: 4/8/75 REVIEWED HERE
SUSPICIOUS DEATH OF A MINOR (MILANO, MORTE SOSPETTA DI UNA MINORENNE) Dir: Sergio Martino, RD: 8/12/75
THE MANIAC RESPONSIBLE (…A TUTTE LE AUTO DELLA POLIZIA) Dir: Mario Caiano, RD: 8/28/75
STRIP NUDE FOR YOUR KILLER (NUDE PER L'ASSASSINO) Dir: Andrea Bianchi, RD: 9/25/75
VICE WEARS BLACK HOSE (IL VIZIO HA LE CALZE NERE; REFLECTIONS IN BLACK) Dir: Tano Cimarosa, RD: 10/4/75
THE MASTERS (GENTE DI RISPETTO; THE FLOWER IN HIS MOUTH) Dir: Luigi Zampa, RD: 10/31/75
THE SUNDAY WOMAN (LA DONNA DELLA DOMENCIA) Dir: Luigi Comencini, RD: 12/23/75
SNAPSHOT OF A CRIME (ISTANTANEA PER UN DELITTO) Dir: Mario Imperoli, RD: specific date unknown
SO YOUNG, SO LOVELY, SO VICIOUS (PECCATI DI GIOVENTU) Dir: Silvio Amadio, RD: specific date unknown
THE KILLER MUST KILL AGAIN (L'ASSASSINO E CONSTRETTO AD UCCIDERE ANCORA) Dir: Luigi Cozzi, RD: specific date unknown
THE POLICE ARE BLUNDERING IN THE DARK (LA POLIZIA BRANCOLA NEL BUIO) Dir: Helia Colombo, RD: specific date unknown
- 1976 -
ILLUSTRIOUS CORPSES (CADAVERI ECCELLENTI) Dir: Francesco Rosi, RD: 2/12/76
THE HOUSE WITH THE LAUGHING WINDOWS (LA CASA DALE FINESTRE CHE RIDONO) Dir: Pupi Avati, RD: 8/16/76
PLOT OF FEAR (…E TANTA PAURA) Dir: Paolo Cavara, RD: specific date unknown
- 1977 -
NINE GUESTS FOR A CRIME (NOVE OSPITI PER UN DELITTO) Dir: Ferdinando Baldi, RD: 1/12/77
THE FORBIDDEN ROOM (ANIME PERSA) Dir: Dino Risi, RD: 1/20/77
DEATH STEPS IN THE DARK (PASSI DI MORTE PERDUTI NEL BIUO) Dir: Maurizio Pradeaux, RD: 2/17/77
CRAZY DESIRES OF A MURDERER (I VIZI MORBOSI DI UNA GOVERNANTE) Dir: Filippo Walter Ratti, RD: 4/2/77
EYES BEHIND THE WALL (L'OCCHIO DIETRO LA PARETE) Dir: Giuliano Petrelli, RD: 6/7/77
WATCH ME WHEN I KILL (IL GATTO DAGLI OCCHI DI GIADA; THE CAT WITH THE JADE EYES) Dir: Antonio Bido, RD: 8/6/77
THE PSYCHIC (SETTE NOTE IN NERO; SEVEN NOTES IN BLACK) Dir: Lucio Fulci, RD: 8/10/77
THE MONSTER (IL MOSTRO; THE FIEND) Dir: Luigi Zampa, RD: 10/1/77
DOUBLE MURDER (DOPPIO DELITTO) Dir: Steno, RD: 12/23/77
THE PYJAMA GIRL CASE (LA RAGAZZA DAL PIAGAMA GIALLO) Dir: Flavio Mogherini, RD: 12/31/77
- 1978 -
RED RINGS OF FEAR (ENIGMA ROSSO; TRAUMA) Dir: Alberto Negrin, RD: 8/18/78
THE SISTER OF URSULA (LA SORELLA DI URSULA) Dir: Enzo Milioni, RD: 10/18/78
IMMORALITY (L'IMMORALITA) Dir: Massimo Pirri, RD: 11/20/78
THE PERFECT CRIME (INDAGINE SU UN DELITTO PERFETTO) Dir: Giuseppe Rosati, RD: 12/24/78
NEAPOLITAN THRILLER (GIALLO NEAPOLETANO) Dir: Sergio Corbucci, RD: specific date unknown
CLOSED CIRCUIT (CIRCUITO CHIUSO) Dir: Giuliano Montaldo, RD: specific date unknown
HOTEL OF FEAR (PENSIONE PAURA) Dir: Francesco Barilli, RD: specific date unknown
THE BLOOD STAINED SHADOW (SOLEMENTE NERO) Dir: Antonio Bido, RD: specific date unknown
THE KILLER NUN (SUOR OMICIDI) Dir: Guilio Berruti, RD: specific date unknown
- 1979 -
MYSTERY IN VENICE (GIALLO A VENEZIA; GORE IN VENICE) Dir: Mario Landi, RD: 12/31/79
PLAY MOTEL (ALLA RICERA DEL PIACERE; MANIAC MANSION; AMUCK) Dir: Mario Gariazzo, RD: specific date unknown
- 1980 -
MACABRE (MACABRO) Dir: Lamberto Bava, RD: 4/17/80
TRAUMA (IL MISTER DELLA CASA MALEDETTA) Dir: Gianni Martucci, RD: specific date unknown
- 1981 -
MURDER OBSESSION (L'OSSESSIONE CHE UCCIDE; OBSESSION WITH MURDER; THE WAILING) Dir: Riccardo Freda, RD: 2/24/81
THE SECRET OF SEAGULL ISLAND (L'ISOLA DEL GABBIANO) Dir: Nestore Ungaro, RD: 4/1/81
- 1982 -
THE NEW YORK RIPPER (LO SQUARTATORE IN NEW YORK) Dir: Lucio Fulci, RD: 3/4/82
TENEBRAE (TENEBRE; UNSANE) Dir: Dario Argento, RD: 10/28/82
BLOOD LINK Dir: Alberto De Martino, RD: specific date unknown
- 1983 -
SENSUAL MURDER (DELITTO CARNALE) Dir: Cesare Canevari, RD: 4/5/83
A BLADE IN THE DARK (LA CASA CON LA SCALA NEL BUIO) Dir: Lamberto Bava, RD: 8/6/83
MYSTERY (MYSTERE; MURDER NEAR PERFECT) Dir: Carlo Vanzina, RD: 11/28/83
HOUSE OF THE YELLOW CARPET (LA CASA DEL TAPPET GIALLO) Dir: Carlo Lizzani, RD: specific date unknown
- 1984 -
MURDER ROCK (UCCIDE A PASSO DI DANZA) Dir: Lucio Fulci, RD: 4/20/84
- 1985 -
PHENOMENA (CREEPERS) Dir: Dario Argento, RD: 1/31/85
FORMULA FOR A MURDER (7 HYDEN PARK – LA CASA MALEDETTA) Dir: Alberto De Martino, RD: 8/10/85
NOTHING UNDERNEATH (SOTTO IL VESTITO NIENTE) Dir: Carlo Vanzina, RD: 11/7/85
- 1986 -
THE KILLER IS STILL AMONG US (L'ASSASSINO E ANCORA TRA NOI) Dir: Camillo Teti, RD: 2/7/86
THE MONSTER OF FLORENCE (IL MOSTRO DI FIRENZA) Dir: Cesare Ferrario, RD: 4/9/86
THE MIDNIGHT KILLER (MORIRALA MEZZANOTE; YOU'LL DIE AT MIDNIGHT) Dir: Lamberto Bava, RD: 4/24/86
BLOOD LINK (EXTRASENSORIAL) Dir: Alberto De Martino, RD: 7/25/86
EVIL SENSES (SENSI) Dir: Gabriele Lavia, RD: specific date unknown
LA CASA DEL BUON RITORNO Dir: Beppe Cino, RD: specific date unknown
- 1987 -
BIZARRE (PROFUMO) Dir: Giulana Gamba, RD: 1/16/87
DELIRIUM: PHOTO OF GIORA (LE FOTO DI GIORA) Dir: Lamberto Bava, RD: 4/3/87
BODY COUNT (CAMPING DEL TERRORE) Dir: Ruggero Deodato, RD: 5/14/87
STAGE FRIGHT (DELIRIA) Dir: Lamberto Bava, RD: 7/27/87
OPERA (TERROR AT THE OPERA) Dir: Dario Argento, RD: 12/19/87
SWEETS FROM A STRANGER (CARAMELLE DA UNO SCONOSCIUTO) Dir: Franco Ferrini, RD: specific date unknown
- 1988 -
PHANTOM OF DEATH (UN DELITTO POCO COMMUNE) Dir: Ruggero Deodato, RD: 3/11/88
DIAL HELP (RAGNO GELIDO) Dir: Ruggero Deodato, RD: 11/10/88
THEY ONLY COME OUT AT NIGHT (SOTTO IL VESTITO NIENTE 2: TOO BEAUTIFUL TO DIE) Dir: Dario Piana, RD: 11/24/88
OBSESSION – A TASTE OF FEAR (PATHOS – SEGRETA INQUETTUDINE; UN SAPORE DI PAURA) Dir: Piccio Raffanini, RD: 12/9/88
DARK BAR Dir: Stelio Fiorenza, RD: specific date unknown
DELITTI E PROFUMI Dir: Vittorio De Sisti, RD: specific date unknown
NIGHTMARE BEACH (WELCOME TO SPRING BREAK) Dir: Umberto Lenzi, RD: specific date unknown
RORRET Dir: Fulvio Wetzl, RD: specific date unknown
- 1989 -
ANGEL: BLACK DEATH (ARABELLE L'ANGELO NERO; ARABELLA BLACK ANGEL) Dir: Stelvio Massi, RD: 9/8/89
ESCAPE FROM DEATH (LUNA DI SANGUE) Dir: Enzo Milioni, RD: specific date unknown
FASHION CRIMES (LA MORTE E DI MODA) Dir: Bruno Gaburro, RD: specific date unknown
- 1990 -
EYEWITNESS (ALTA TENSIONE – TESTIMONE OCULARE) Dir: Lamberto Bava, RD: specific date unknown
SCANDAL IN BLACK (APPUNTAMENTO IN NERO; NAKED RAGE) Dir: Antonio Bonifacio, RD: specific date unknown
- 1991 -
HOMICIDE IN BLUE LIGHT (OMICIDIO A LUCI BLU) Dir: Alfonso Brescia, RD: specific date unknown
- 1992 -
BODY PUZZLE Dir: Lamberto Bava, RD: 3/20/92
FOXY LADY (SPAINDO MARINA; THE SMILE OF THE FOX) Dir: Sergio Martino, RD: 5/21/92
CIRCLE OF FEAR (ALIBI PERFETTO; PERFECT ALIBI) Dir: Aldo Lado, RD: 8/27/92
BELLE DA MORIRE Dir: Riccardo Sesani, RD: specific date unknown
- 1993 -
PRIVATE CRIMES (DELITTI PRIVATI) Dir: Sergio Martino, RD: 1/24/93
WHO WANTS TO KILL SARA? (TUTTI GLI UOMINI DI SARA?) Dir: Gianpaolo Tescari, RD: 2/19/93
TRAUMA Dir: Dario Argento, RD: 3/12/93
ATTRAZIONE PERICOLOSA (DANGEROUS ATTRACTION) Dir: Bruno Mattei, RD: specific date unknown
THE FINAL SCOOP (BUGIE ROSSE) Dir: Pierfrancesco Campanella, RD: specific date unknown
TALENT AGENCY (AGENZIA CINEMATOGRAFICA) Dir: Nini Grassia, RD: specific date unknown
THE WASHING MACHINE (VORTICE MORTALE) Dir: Sergio Martino, RD: specific date unknown
- 1994 -
THE ROOM NEXT DOOR (LA STANZA ACCANTO) Dir: Fabrizio Laurenti, RD: 9/1/94
THE GIRL FROM CORTINA (LA RAGAZZA DI CORTINA) Dir: Giancarlo Ferrando, RD: 11/29/94
DELITTO PASSIONALE (DANGEROUS ATTRACTION) Dir: Flavio Mogherini, RD: specific date unknown
EYES WITHOUT A FACE (GLI OCCHIO DENTRO; MADNESS) Dir: Bruno Mattei, RD: specific date unknown
THE TELEPHONE MURDER (OMICIDIO AL TELEFONO) Dir: Bruno Mattei, RD: specific date unknown
- 1995 -
THE KILLER WORE YELLOW SHOES (L'ASSASSINO E QUALLO CON LE SCARPE GIALLE) Dir: Filippo Ottoni, RD: specific date unknown
THE STRANGE STORY OF OLGA O. (LA STRANA STROIA DI OLGA O) Dir: Antonio Bonifacio, RD: specific date unknown
- 1996 -
THE STENDHAL SYNDROME (LA SINFROME DI STENDHAL) Dir: Dario Argento, RD: 1/26/96
FATAL FRAMES (FOTOGRAMMI MORTALI) Dir: Al Festa, RD: 6/14/96
CRIME AT RED LIGHT (DELITTI A LUCE ROSSA) Dir: Pasquale Fanetti, RD: 6/29/96
SQUILLIO Dir: Carlo Vanzina, RD: 10/25/96
LA CASA DOVE ABITAVA CORINNE Dir: Maurizio Lucidi, RD: 11/28/96
IL DELITTO A LUCE ROSSA (INTIMATE CRIMES) Dir: Emanuele Glisenti, RD: specific date unknown
- 1998 -
IL DELITTO DI VIA MONTI PARIOLI Dir: Antonio Bonifacio, RD: specific date unknown
- 2000 -
ALMOST BLUE Dir: Alex Infascelli, RD: specific date unknown
- 2001 -
SLEEPLESS (NONHOSONNO; I CAN'T SLEEP) Dir: Dario Argento, RD: 1/5/01
- 2002 -
MOZART IS A MURDERER (MOZART E UN ASSASSINO) Dir: Sergio Martino, RD: 1/22/02
- 2003 -
BAD INCLINATION (CATTIVE INCLINAZION) Dir: Roman Prygunov, RD: specific date unknown
- 2004 -
THE CARD PLAYER (IL CARTAIO) Dir: Dario Argento, RD: 1/2/04
EYES OF CRYSTAL (OCCHI DI CRISTALLO) Dir: Eros Puglielli, RD: 11/26/04
- 2005 -
DO YOU LIKE HITCHCOCK? (TI PIACE HITCHCOCK?) Dir: Dario Argento, RD: 12/1/25
THE TORTURER Dir: Lamberto Bava, RD: specific date unknown
- 2009 -
IN THE EYES OF THE KILLER (NEGLI OCCHI DELL'ASSASSINO) Dir: Edoardo Margheriti, RD: 9/13/09
GIALLO Dir: Dario Argento, RD: was not screened in Italy until 2010 with a proper release in 2011
- 2010 -
SYMPHONY IN BLOOD RED (COME UNA CRISALIDE) Dir: Luigi Pastore, RD: 10/21/10
- 2015 -
FRANCESCA Dir: Luciano Onetti, RD: specific date unknown
- 2020 -
NIGHTMARE SYMPHONY Dir: Domiziano Cristopharo, Daniele Trani, RD: specific date unknown
- 2022 -
DARK GLASSES (OCCHIALI NERI) Dir: Dario Argento, RD:2/24/22